Konga
_Saison brewed with Ethiopian Konga Coffee 7.0%
| | | |
| --- | --- | --- |
| | Konga | _Saison brewed with Ethiopian Konga Coffee 7.0% |
Pilsner, Wheat, Light Kilned malt, Caramel and Roasted malt, Noble Hops, bittering and aromatic wild-crafted Herbs, Wild Blackberries
Vintages: 2017
Tasting Notes:
"Aromas of toasted hazelnut, chocolate and candied citrus, Toasted straw hue. Tastes of apricot, almond, exotic spice, cocoa, cherry and tangerine. Smooth and earthy body with bright acidity and tartness. Finishes with a dry roasted linger fused with candied citrus, earth and toffee."
Cellar Notes:
Ale brewed with Propolis Microbes, age +3 yrs
Food Pairings:
Roasted Chicken, robust stews, game, aged cheeses, Frites, Ethiopian lamb curry, fruit/cheese danish
Recognition:
Purchase:
We are not currently selling bottles in our shop... look for it locally on our
ale locator page!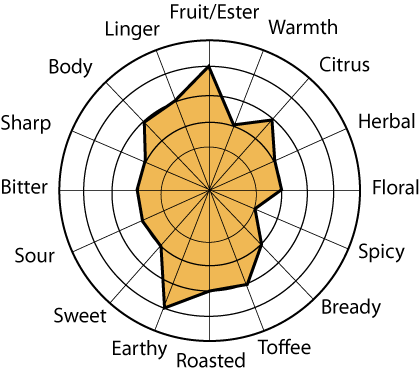 750 ml cork finish